Let's Grow Together


Your Talent.
Our Stage.
What People are saying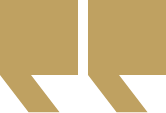 "Feel extremely lucky to be a part of the Mirania family. With utmost care, followed by an amazing work culture, I've learned new skills that have helped me grow in my career."
Aarti Roy
"Being a part of the Mirania family has helped keep me motivated throughout. With an amazing team that works together to get challenges out of the way, this organization invests in achieving a brighter future together."
Deepak Shah
"Mirania Group has been the perfect example of a mentor teaching me the ins and outs of the real estate business. Apart from a clear work-life balance, it has also taught me to handle customers tactfully and strategically."
Praveen Agarwal